Pagina(Home) do ID=tgusnchgtagjtw
---
The Consolation of Superman...
This week marked issue #1000 of Action Comics, which happened to be released quite fortuitously on the 80th anniversary of Superman's first appearance, in Action Comics #1. While I have been drawn back into comic books over the past few years after two decades aways, I have never really been a big Superman guy. Picking up Action Comics #1000 and a few other comics with Supes here and there mig...
---
Track of the Week: Tears for Fears, &...
Right before my parents came to visit I suffered from a pretty intense attack of the black dog. The seasons have a big effect on my mental state, and this endless winter we are experiencing had me down, plus work stress and some bad news about the health of someone very close to me.In times like these I tend to turn to the music I listened to in my youth when I wanted to wallow in sadness. (Someti...
---
Back From My Hiatus With Some Reflect...
I've been away from the blog for the longest time in years, maybe ever. (I haven't checked.) First off, I spent my writing energy on a piece for publication, something I had resolved to do more often. (So far, no bite.) Soon after my parents came to visit, and I see them so rarely that I resolved to give them the full measure of my time and attention.My time away, as well as my parents' visi...
---
Conspiracy Theories Kill...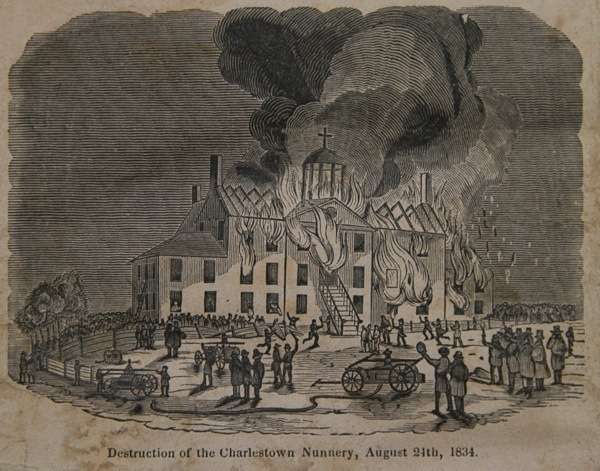 I have long deplored conspiracy theories. It used to be it was because I thought that they misspent political energy. After all, the biggest "conspiracies" was there for all to see: the wealthy use their power to keep the state in their pocket and to do their bidding. White people use their power to perpetuate their position and to maintain a racist criminal justice system. They don't even bot...
---
REM's Life's Rich Pageant And...
We often tend to mistakenly think of the 1980s in ways that paint it as uniformly conforming to certain trends consistently throughout the decade. If you look into the cultural and political history of the 1980s, however, you will see something in the late 1980s I call "Reagan Dusk." During this period criticism of unequal social conditions became more prominent in popular culture, and there was a...
---
What I Saw At The March For Our Lives...
Yesterday I was one of the millions who turned out for March for Our Lives events in the United States and the world. I attended the one in Newark, partly because it was the closest one, but also because I'm a former resident of Brick City, a place I hold close to my heart. (I made sure to go back to my old neighborhood afterward and get a giant plate of Portuguese food and a big bag of stuff ...
---
The "Ground Zero Mosque" Co...
Hey folks, I've got a new piece over at Tropics of Meta, "The Ground Zero Mosque Was A Harbinger Of Our Times." It was inspired by an off-hand comment by Tropics editor Alex Sayf Cummings about that particular event. I happened to be present at the protest against the Cordoba House (which was not within site of the WTC, by the way) by accident. The hate-filled mob I witnessed on a s...
---
Old Dad's Records Podcast #25...
Well, I've managed to get the podcast back on track again. Episode 25 is all about country music, which has been a comfort to me in recent days. I look specifically at how 70s artists embraced other genres in interesting ways. In this case I talk Waylon Jennings, Buck Owens, and Terry Allen....
---
The Cold War Is Finally Over (Both Si...
We tend to think that the Cold War ended in 1989, with the fall of the Berlin Wall, or in 1991, with the dissolution of the Soviet Union. I tend to think nowadays that it finally ended with the ascension of Donald Trump to the presidency.The Cold War was, in many respects, a conflict destined to destroy both of its participants. It just so happens that the Soviets lost the war of attrition first. ...
---
World War I On My Mind (Again)...
A medal for "The Great War for Civilisation" I have been thinking a lot about World War I recently. It's the historical event that I probably have the most sustained interest in. It is so immense in scope and importance that I am always finding a new wrinkle or side to do a deep dive into.I am usually most preoccupied with thinking about that event as a moment of breakage and turning. Mos...
---
1 | 2 | 3 | 4 | 5 | 6 | 7 | 8 | 9 | 10 ...next=>>
---